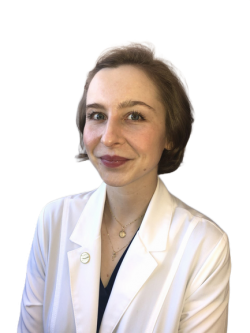 Cara Skulski, AGNP
Adult-Gerontology Nurse Practitioner
---
Cara Skulski is a board-certified Adult Gerontological Nurse Practitioner.  She obtained her Bachelor of Science and Master of Science degrees in nursing from Daemen College in Western New York, graduating each with the highest distinction, Summa Cum Laude.
Cara was a medical-surgical nurse for five years in New York before providing services as a traveling nurse.  During this time, she continued her education in graduate studies to become a nurse practitioner so she could transition into the role of a provider.  Her dedication and persistence are extended to the care she shows for her patients valuing a strong rapport while providing treatment with compassion and empathy.
In her leisure time, Cara enjoys time with her loved ones and going on traveling adventures.  She especially likes bicycling, camping, reading, cooking, and dining out.