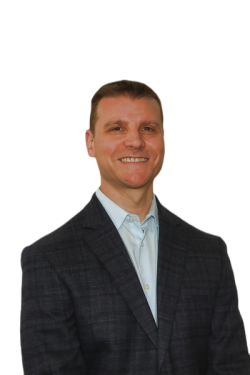 Dr. Daniel Ross
Doctor of Osteopathic Medicine
---
Medical Education
Dr. Ross earned his medical degree in Osteopathic Medicine from Michigan State University College of Osteopathic Medicine in East Lansing, Michigan in 2002. He also holds a Bachelor of Music degree in French Horn from University of Michigan in Ann Arbor. Dr. Ross completed his neurology residency in 2006 at the Garden City Osteopathic Hospital, part of the Michigan State University Statewide Campus System in Garden City, Michigan.
Dr. Ross is board certified in Neurology, Sleep Medicine, Neurophysiology, and Anti-Aging Medicine. He holds a current State Physician License in Florida and has been practicing since 2006.  He is also the Medical Director for the Pensacola Sleep Disorder Center.
Medical Interests
Dr. Ross enjoys all areas of neurology and sleep medicine, he is particularly interested in preventative treatment through nutrition and lifestyle modifications.  Dr. Ross also enjoys teaching and regularly trains medical students who rotate through the clinic. He is an adjunct clinical professor at the Alabama College of Osteopathic Medicine.
Personal Interests
Dr. Ross regularly volunteers his speaking skills as the narrator for Time to Shine Center for Performing Arts at their frequent performances.  He periodically accompanies the performers on his French horn.
Dr. Ross served on the Pensacola Symphony Orchestra Board of Directors from 2009–2013.  He enjoys spending time with his family, working out, reading, and roasting his own coffee. He is an avid University of Michigan football fan (GO BLUE!) but is open-minded enough to treat his patients who are Ohio State fans.
Dr. Ross and his wife, a dance teacher, have two teenage daughters.
Location
Emerald Coast Neurology
1110 Airport Blvd, Suite B
Pensacola, FL 32504
Practice Location
1110 Airport Blvd, Suite B, Pensacola, FL  32504