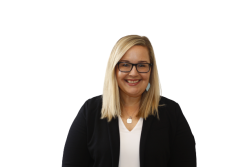 Michelle Santiago, ARNP
ARNP
---
Michelle received her Master of Science in Nursing and FNP certification from the University of South Alabama.  She also received two Bachelor of Science degrees in Nursing and Biology from University of West Florida.
Michelle has been with the practice since June 2016 as the Clinical Nurse Manager.  At the end of 2017, she transitioned into the role of Nurse Practitioner.
Michelle enjoys spending time with her family and friends.  She loves to travel, and she is always up for a sushi date when given a chance.